AVS Video Editor
Welcome to AVS Video Editor webpage. There are many video editor / editing software you can download but AVS Video Editor is the best video editing software to make home videos for you even you are a beginner with a hassle free task and now almost video formats are supported.
It's a good, full-featured, fast and easy-to-use software to create great videos for beginners and professionals. It has a universal interface and navigation so users have lots of opportunities to create the best video.
AVS Video Editor:
Features – Download – Requirements – Screenshot – Promo – How To
AVS Video Editor Features:
Support Almost Video Formats
You can edit and save video files in AVI, VOB, MP4, DVD, WMV, 3GP, MOV, MKV, H.263/H.264 codecs, etc. It supports almost all video formats. Users can manage AVI HD, WMV HD, TOD, AVCHD, MOD, MTS/M2TS, etc.
Edit, Mix and Insert
It is easy for you to cut, split, trim, rotate, mix or merge your video. There are 250++ nice video effects and transitions. You can edit, insert menus, audios or text comments as well as subtitles.
Process DVD & Blu-Ray Videos
Using AVS Video Editor, users can open and edit DVD & Blu-Ray videos. It is easy and fast to apply effects, add special menus, audio, additional video and images to your videos. Then you can save the file or burn the video.
Share Your Video.
The software has an interface to upload and share your video to Facebook, MySpace, Flickr etc.
Multilingual SupportIt supports multilingual interface and support such as English, French, German, Japanese, Dutch, Polish, Danish, Spanish, Italian, and Russian.
AVS Video Editor Requirements:
Platforms: Windows 8.x, 7.x, XP, Vista, 2003
Processor: Intel Core 2 Duo/AMD compatible 2400 MHz or higher
Video: Windows 8.x/Windows 7 compatible video card
RAM 2GB or higher
DirectX: Microsoft DirectX 9.0c or later
CD / DVD recorder to import from CDs or DVDs
Sounds: Windows 7 compatible sound card/ Windows 8.x
Internet connection to download, install and activate
No Mac or Linux support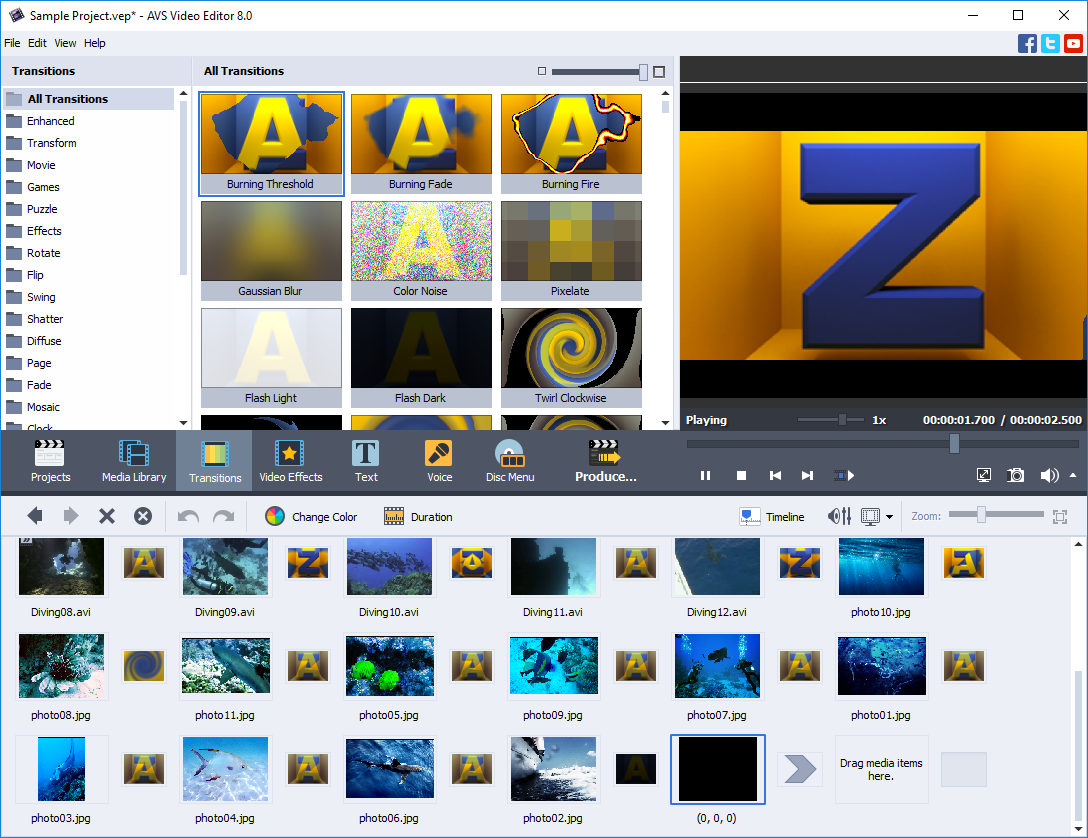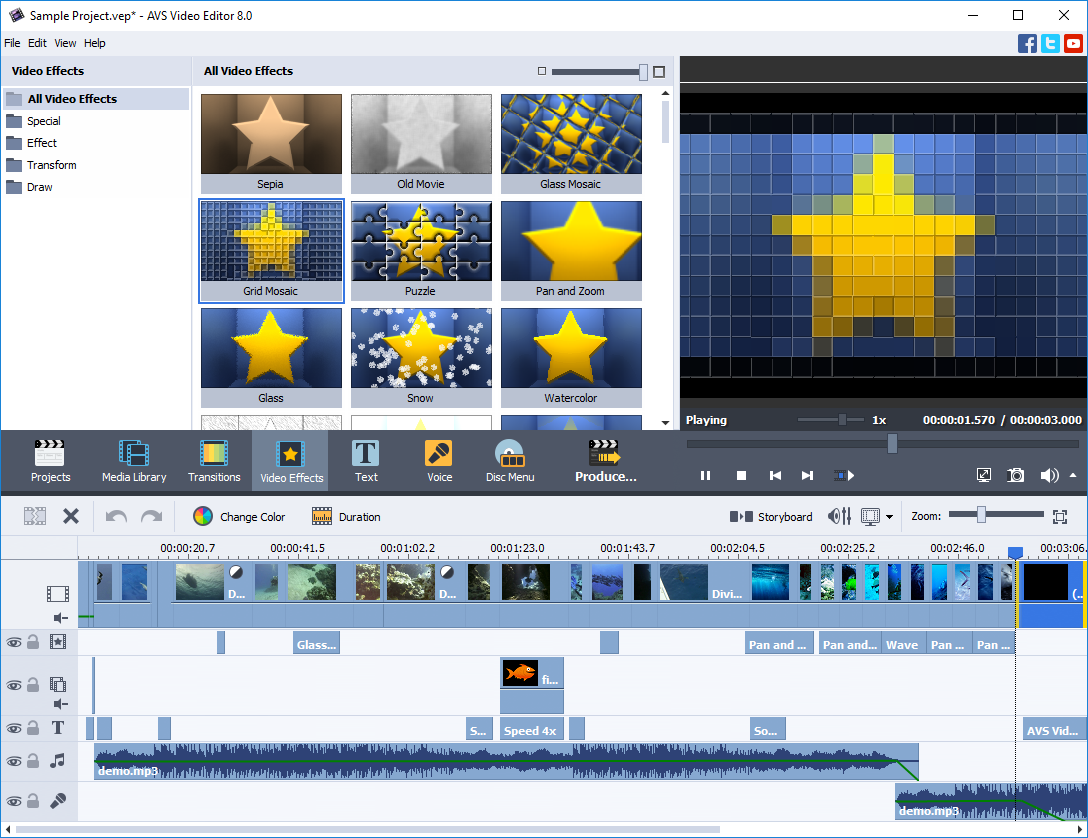 Download AVS Video Editor
Download your AVS Video Editor trial or register today. Then you can use all software without any limitation and free updates.
Click the image to go to Download page
How To Download & Install
1. Register & Download
Once you register and you can go to the official download page. Please choose AVS Video Editor and click Download button. Please wait the process, the process depends on your internet connection.
2. Install AVS Video Editor
After the file is downloaded. Please click AVSVideoEditor.exe file to start the installation.
You can select the language that you want. You can choose the language such as English, German, Japanese, Korean, Italian, Spanish, Polish and Russian. Then click OK for next step.
You must tick or agree to accept the agreement to go to the Next process.
Then you can select a folder/directory where you want to install the program. And you can also create a desktop icon for AVS Video Editor software or skip that. After that please click Install button, once it is completed, the software is ready for you.
You can visit user-guidelines here or FAQ page here.
AVS Video Editor Guides:
How To Start Working?
How To Create A New Photo Slideshow ?
How To Add Titles in Videos

How To Fade In/Out A Video

Please note: It's not allowed to copy protected materials.